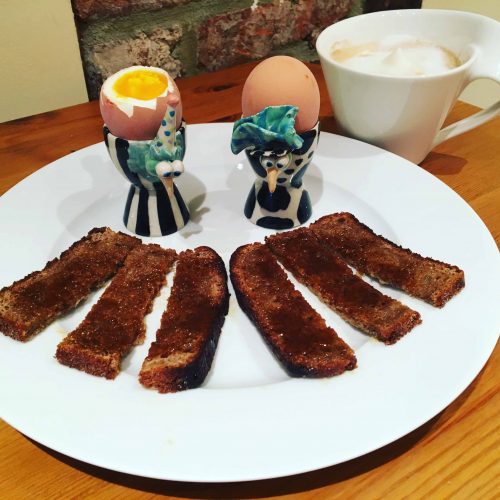 Boiled eggs and soldiers
Boiled eggs are my husbands favorite we actually add marmite to our soldiers but I realise that's a love it or hate it kind of thing! The soldiers are made from rye bread which I purchased from the fresh food market, It's homemade with no gluten or yeast and its delicious.
Instructions
Put eggs in cold water on med heat, once boiled start your timer.

I cook mine for 4 mins as i like the yolk runny, its really dependant on size of the eggs for timing and how well you like them done.

Toast your rye bread and butter then cut into strips.